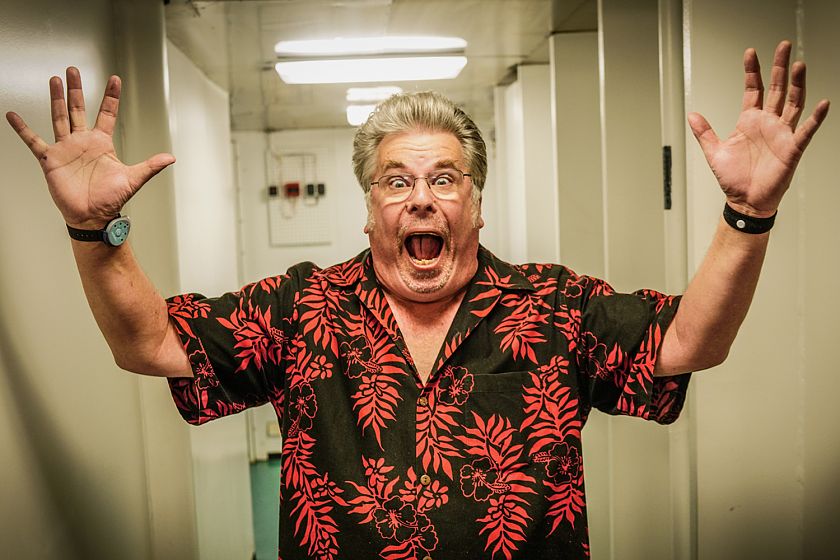 Mojo Nixon
Mojo Nixon
Mojo Nixon is an American musician, known for playing psychobilly music. He has officially retired from playing live and recording, though he does host the "Outlaw Country" channel on SiriusXM Satellite Radio.
Nixon is known for his bawdy humor and bombastic personality on air. The man who once had a hit with Debbie Gibson is Pregnant with My Two-Headed Love Child is prone to loud fits of laughter, off-color jokes and signing off each segment of the show yelling (more like yodeling) "Outlaaaaw Country!"
Nixon officially retired from the music business in 2004, playing his last live show on March 20 of that year at the Continental Club in Austin, Texas. His first comeback was in 2006 when he came out of retirement in support of Kinky Friedman's bid to become governor of Texas. Mojo is so happy to come out of retirement again for The Outlaw Country Cruise 4 that he is bringing his band The Toadliquors along for his annual "adults only" late night show.
When asked about the "perfect song," Mojo cites "Tie My Pecker To My Leg." Who sings it? "I do!" When asked what the music he plays on Outlaw Country means to him, he says, "The heart and soul of the hillbilly subconscious buckdance-arama-dirtfloor deliverance ­manifold destiny-forication nation."
Mojo Nixon's show, "Loon in the Afternoon" airs on SiriusXM radio weekdays at 4pm EST on Outlaw Country. Nixon also hosts "Manifold Destiny with Mojo Nixon" Mondays at 10pm EST on NASCAR Radio.