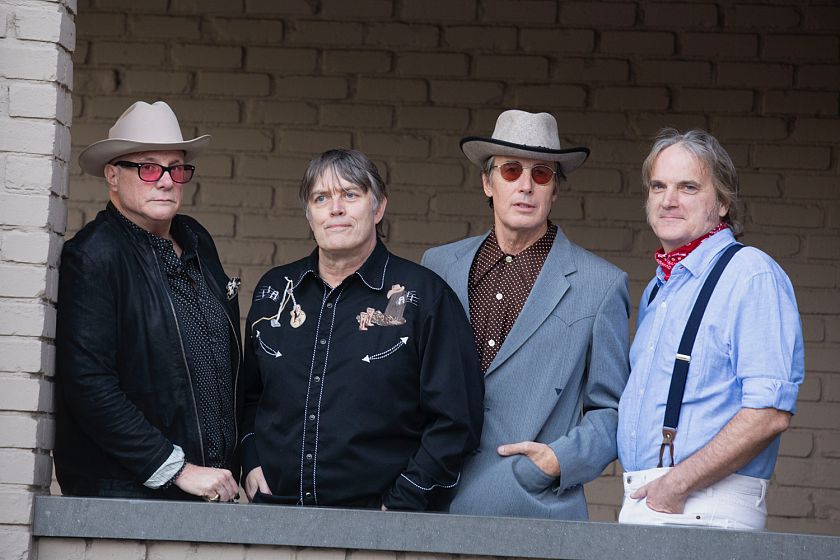 The Long Ryders
The Long Ryders
The Long Ryders are the founders of Alt-country, a musical genre which did not exist before they burned so brightly in the 1980s, and the band is a key link in the Americana chain, uniting Gram Parsons' Flying Burrito Bros with Wilco and the Jayhawks.
Back in the day their indie LP Native Sons was the Number One alternative/College radio album in the USA, and it held the Number Two spot on the UK's indie charts. Their next album was State Of Our Union, featuring the classic single, Looking For Lewis & Clark. Exhausted after four years of rock solid road work 1987 saw the Long Ryders release their swan song, Two Fisted Tales, to great acclaim yet the band was history by Christmas.
After periodic reunions the Long Ryders in 2019 released their first new album in three decades, Psychedelic Country Soul, with a worldwide tour following. The band triumphantly toured until the pandemic. In January 2021 the tragic, unexpected death of long time bassist Tom Stevens caused the band to reflect on their true purpose and they have decided to carry on, and have now received the International Trailblazer Award from the Americana Music Association UK.

Thanks to SiriusXM and Outlaw Cruises in 2022 the world will once again know the power of an electric 12-string guitar when matched by punk rock energy. There is nothing like the Long Ryders live, not back then, and not now. Go see them for the ride of your life. So saddle up and hang on tight.